Deck Builder Cary, NC is the perfect deck contractor for your needs. We are experts in the industry and can provide you with an affordable, high-quality deck that will last for years to come.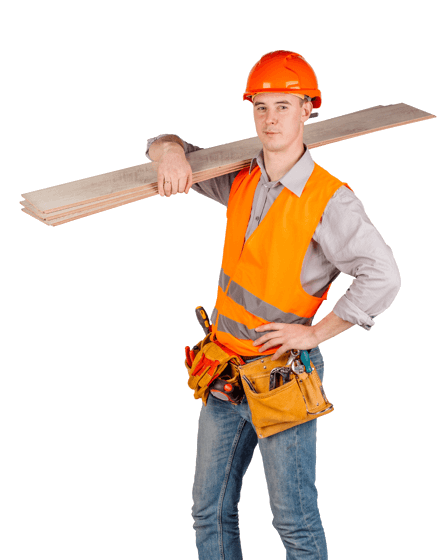 Deck Builder, Repairing & Rehab Expert in Cary, NC
Free Deck Design & Material Consultation
Our team of experts will work with you to understand your needs, budget and style preferences and then provide you with a custom design that meets all of these criteria.
During the consultation, we will discuss the various material options available to you including wood, composite and PVC. We will also go over the pros and cons of each option, helping you to make an informed decision on the best material for your deck.
Deck Design & Material Consultancy
To Learn More Check Out Our Success Stories
Best Deck Building Contractors in Cary, NC
At Deck Builder Cary NC, we believe in providing customers with the best materials, craftsmanship and customer service available. Our team of experienced deck builders has the expertise and know-how to create stunning outdoor oases that will last for years. We use only high-grade wood and composite materials, so you can be sure your outdoor space will stand up to the elements. We also specialize in custom deck designs, so no matter your style or size preference, we can bring your outdoor dreams to life.
On top of our impeccable craftsmanship and competitive pricing, we pride itself on providing exceptional customer service. Whether you have questions about materials, installation techniques or design options, we'll be there to answer your questions and help guide you through the process. We take pride in our work and aren't satisfied until every customer is 100% happy with their final project.
Our team of experienced craftsmen can design and build a beautiful deck for your home or business. We use high-quality materials and pay attention to every detail to ensure that your deck is both functional and aesthetically pleasing.
We offer a range of options for your deck building including different types of materials, railings, steps and other features. We also offer custom designs to ensure that your deck fits your specific needs and preferences.
Our team will work closely with you to understand your vision for your wood deck and bring it to life. We pride ourselves on delivering excellent customer service and ensuring that your project is completed on time and within budget.
Contact us today to schedule a consultation and get started on building the wood deck of your dreams. Thanks to our commitment to quality products and service, We have quickly become one of Cary's leading deck building companies. We offer all types of deck building service such as:
Wood Decks
Wood decks are outdoor platforms or patios made from wood materials. They are often attached to a house and used for leisure activities such as outdoor dining, lounging or entertaining.
Wood decks can be made from various types of wood such as cedar, pine or redwood and can be stained or painted in different colors to match the exterior of the home. They require regular maintenance, including cleaning, sealing and refinishing to protect the wood from weathering and damage. Wood decks can also be customized with features such as railings, built-in seating and outdoor lighting.
Composite Decks
Composite decks are an increasingly popular choice for outdoor living spaces because they are durable, low maintenance, and easy to install.
We use high-quality composite materials that are resistant to fading, staining and cracking, and are easy to clean and maintain. Our composite decks are also environmentally friendly, as they are made from recycled materials and do not require the use of harsh chemicals for maintenance.
PVC Decks
PVC decks are a popular choice for homeowners due to their durability, low maintenance, and resistance to water damage.
We use only high-quality PVC materials and follow all industry best practices for installation. Once the deck is complete, we will provide you with a thorough cleaning and maintenance plan to ensure that it stays looking great for years to come.
Swimming Pool Decks
Our team of experienced contractors will work with you to design and build a custom swimming pool deck that meets your specific needs and preferences.
Our swimming pool deck building services include: design consultation, material selection(wood, composite and concrete) and construction process. We can add custom features to your deck such as railings, built-in seating or lighting to enhance its functionality and appearance.
Trusted Awards & Certifications
Driving Direction for Deck Builder in Cary, NC
Cary is a town in Wake and Chatham counties in the U.S. state of North Carolina and is part of the Raleigh–Cary, NC Metropolitan Statistical Area.[1] Located in the piedmont region of North Carolina, most of Cary is in western Wake County, with neighborhood-sized sections in the northeast corner of Chatham County.
Working Hours & Office Location