Deck Railing Service in Cary, NC
Deck Builder Cary NC is the company to call for all your deck railing needs!
We specialize in deck railing and can offer you a variety of different materials and colors to choose from. Not only will we build a safe and beautiful railing for your deck but we will also make it the focal point of your outdoor living area.
Our professional team can help you design a deck that is both inviting and stylish. We use only the highest quality materials and construction methods, so you can be sure your new deck railing will last for years to come.
Contact us today for a free consultation!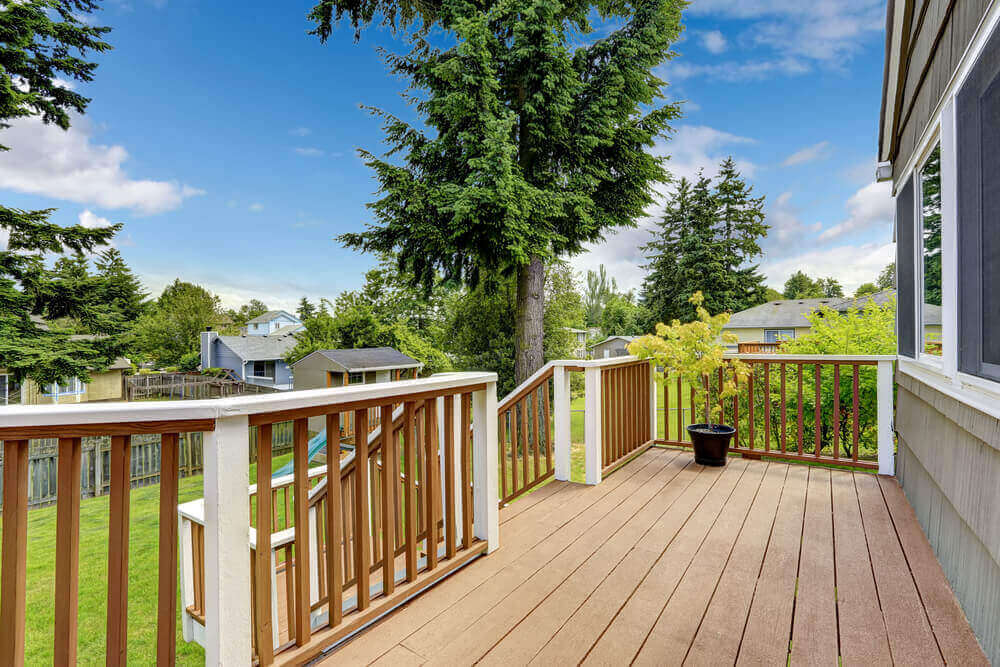 Professional & Affordable Deck Railing Contractor in Cary, NC
We are the premier provider of professional deck railing services in Cary, NC. Our experienced team of experts will help you design, build and install a beautiful custom-made deck that complements your home and provides safety for all who use it. We specialize in creating custom railing solutions that fit any budget or style preference. Whether it's a classic wooden railing, a modern aluminum railing with glass panels or a combination of materials, we have the solution for you.
Our team is skilled in all aspects of deck railings. We can provide advice on selecting the right material to match your home and garden, as well as helping you design and construct the perfect railing for your space. We can also provide maintenance and repair services to keep your deck looking like new.
All of our railings are professionally installed with the highest attention to detail and quality, ensuring years of enjoyment from your custom-built deck. We take pride in our work and strive to provide a safe and secure outdoor environment for you and your family.
W are committed to providing the highest quality deck railing services in Cary, NC. We offer outstanding customer service to ensure that your experience with us is as pleasant as possible.
Why Choose Us for Deck Railing?
You are interested in adding a deck railing to your home but feel overwhelmed at all the choices – railing material, color, design. You don't know who to trust to build your deck and make it look great!
Deck Builder Cary NC can help you choose the perfect railing materials and design for your new deck. We have a wide selection of traditional and modern materials to choose from, so you can find the perfect look for your home. Plus, we have years of experience constructing decks with flawless results.
Let Deck Builder Cary NC take the guesswork out of choosing your deck railing! Our experts will work with you to select the perfect railing materials and design for your needs, whether you want a classic wooden deck or a sleek glass deck. Trust us to deliver a beautiful finished product that will be the envy of your neighborhood.